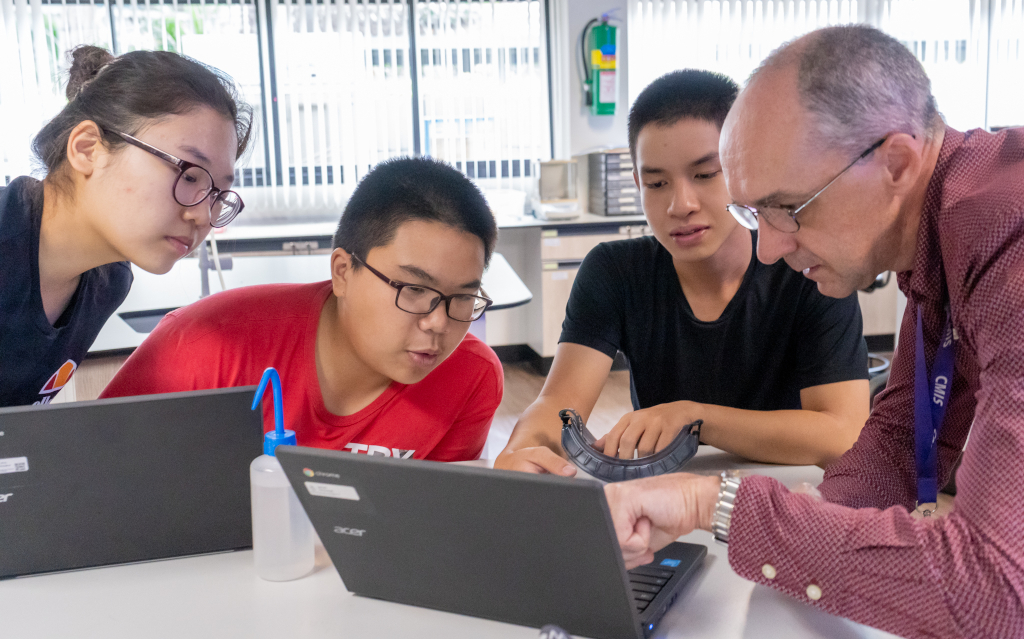 Chiang Mai International School offers educational opportunities for students from Preschool to Grade 12. We provide instruction that is closely aligned to an American standards-based curriculum while also building upon the diversity of our international students and teachers using best practices from around the world. Our highly-qualified teachers provide differentiated instruction that is research-based and engaging. CMIS provides academically rigorous courses in all grades, and our Advanced Placement (AP) courses help to prepare our graduates for admission to outstanding universities and colleges around the world.
The school year is divided into two semesters. The first runs from August to December, and the second spans from January to early June. There are 180 instructional days, with a week break in October as well as extended breaks in late December and April. School begins at 7:40 AM and ends at 2:35 PM.
For over sixty years, Chiang Mai International School has provided a uniquely challenging, caring, and supportive environment that nurtures our students' physical, emotional, intellectual, social, and spiritual growth.